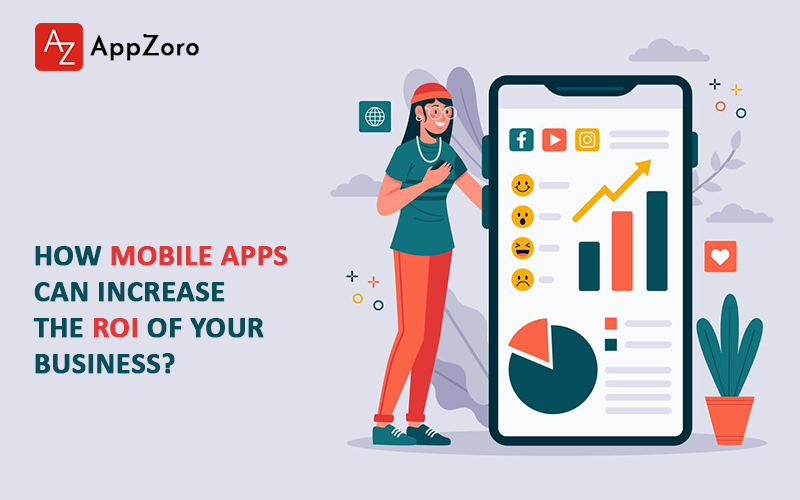 In any business, whatever you do, it all arrives in the form of sales and revenue. Some might not agree with this but that's the truth. But there is nothing wrong with doing anything to increase your business and make more money. All business people are making efforts in their own way to maximize the profits, be it CEO of Apple Inc or some local vendor selling Smartphone spare parts. Enterprises are trying some new ways to increase profit and control the costs. A simple solution to attain these two is streamlining the business operations which would save time and eventually save money.
Mobile Apps for Enterprise
Mobile Apps are proving to be a great weapon in making the business profitable. Some are using Mobile Apps to connect with their prospective customers while others use them to communicate with their existing clients. Mobile Apps are also used as a complete enterprise solution and to provide the team to maximize the resources.
In the year 2014, there were only 7% of companies in the USA had a fully implemented mobile app strategy in place, while by the end of 2015 the figure surged to 43%. This is a clear sign that how important enterprises think is the adoption of mobile apps.
What Are the benefits of having a Mobile App?
Mobile time cards enhance workforce visibility –There are many organizations yet to apply a paperless attendance system for their staff. It is difficult to manage so much data without technology. Now mobile being a pioneer, it is necessary to tie mobile apps.
Increase Field Worker capabilities –Mobile apps can help push the capabilities of field workers. It provides greater mobility by unchaining them from the office.
Improve workforce productivity –Smartphone has become our shadow today. It is easy to manage tasks over the mobile than on desktops or laptops. It completely eliminates the paperwork and makes things available at a simple touch.
GPS capabilities streamline vehicle routing –Businesses locate their workers and track their tasks. It also allows greater ability to dispatching workers to job sites by visualizing routes on a map.
Cross-platform synchronization –Using the right inventory management software, companies can sync information across devices automatically. This allows data to be entered at the source, reducing human error and improving outcomes.
Improve quality control – Smartphone apps disqualify human error and oversights when it comes to quality control, safety, and compliance issues. The option of having photos & videos helps it in making complete and clear reports with visual proof of any issues.
Investments in Mobile App Startups by Companies
Mobile is creating a whole new portion of our economy. In 2007, mobile apps didn't exist. Five years later in 2012, they were an $18 billion industry – and are expected to be a $46 billion market by 2016. Mobile apps have revolutionized the way industries work.
Having a mobile app strategy can make your business stand apart from the common ones. Even investors look to invest in a company that is tech-friendly and today's top tech is mobile apps. Investing in mobile apps is going to beat conventional investing in the same way investing in websites. The future is here, get involved now.
With AppZoro Technologies, you can get all the technology solutions to improve your business ROI. At AppZoro, we create mobile apps and websites that can deliver the best experience of your business to clients. We work with the latest and high-end technologies to enhance your enterprise market.  Let's connect to our skilled developers and designers and discuss how we'll help you to improve your business ROIs and customer experience.