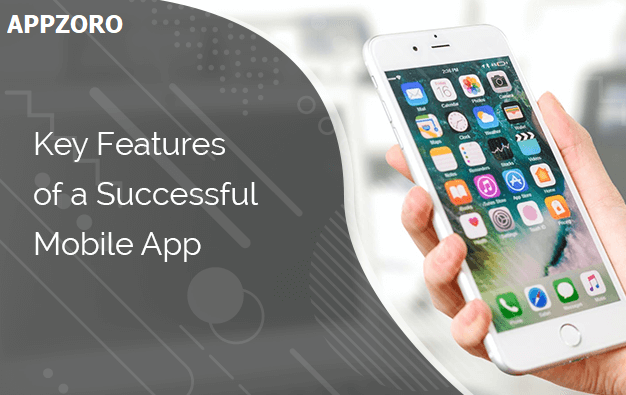 Today's world seems to run on applications, isn't it? I am saying this because nearly two million mobile apps are available in the app stores while I am writing this article. Mobile app development companies considering mobile apps for their business growth, have to face serious competition to stay ahead in the market. So, every firm needs to design great apps. Now the catch is that you don't need to identify, what would be the features of a great app. Because as a tech consultant and a mobile app developer, I am going to tell you about these nine must-have mobile app features to create a great app.
Many times business owners and marketing persons face issues in choosing the right features for apps. And thus they end up adding too many features. More features in apps can be a risk for bad user experience which turns your users away from your app. Trust me if you annoy your app users it may hurt your app ranking and app reviews on the Play store & App store. So sit relax and read this article to know how you smartly manage these features in your app.
What are the features of an app?
I am mentioning below some of the must-have features you should include in an app so it would be a great fully functional mobile app. I am pretty sure these features also can help an app development agency or a mobile app developer.
Let's get started.
1. Ensure the Flexibility
You need to create a flexible app. A flexible app is an app that can easily be used on Android, iOS, and Windows OS with some minor changes. It is true that Android apps are easy to upload on Google Play Store, but iOS apps need to be tried and tested well to upload on the Apple App Store. Remember, you need to deal with different resolutions and screen sizes so make sure to test your app before uploading.
2. Simplicity is the key
When you start creating your app remember always one formula, make your app simple to navigate. If you make your app difficult to navigate then many users can lose interest quickly. If you don't want to frustrate your app users or customers, you need to create a great app that accesses information quickly and easily.
Uncluttered screens with clear instructions lead to the next step in the app development and designing process. No ambiguity in the app improves the user/customer experience and will encourage them to continue to use it.
3. Speed Matters Most
App speed refers to a proper set of graphics and lightweight tables and databases. Remember, Fast loading screens always play a vital role. No one likes waiting for a screen-loading symbol to complete the load. If your app is slow in comparison to your competitor's, it frustrates your users/customers and may divert them to use your competitor's apps.
4. Proper Images Utilization
Today's users/customers expect to have hi-definition (HD) and 16 million colors. Anything less will limit your app sales. In short, you can say today's customers attract more toward eye-catching graphics as well as proper details. But you need to maintain the balance between app speed, functionality, and resolution. You have to ensure that what you have on screen is suitably detailed to make the user experience sensible.
5. Security is an important concern
In this digital era, internet security is an important concern and the same applies to your app. Maybe your app stores personal and sensitive information of the users/customers such as credit & debit card details, email IDs, phone numbers, etc. So the app data security is an absolute must. Hackers always target applications and websites their security system is not fully watertight. Hackers try to steal the important data of users. So you need to identify and remove these potential issues of your app security.
6. Searching Feature
I know you are thinking it is simple but trust me; many apps miss this important feature. I am not saying search is a must-have feature in every app. But the ability to search in the app is important for example in e-commerce apps while it's not going to work so much for game-based applications.
7. Play with Bold Colors
If you want great customer pull in to your app then you need to play with bright and bold color schemes. Just pay attention to complementary colors from the color wheel and choose the right color combination wisely so the app looks stylish and well professional at the same time.
8. Add Push Notifications Feature
Push notifications are a very crucial feature in any app. They simply increase your app use and user engagement with personalized push messages. Push notifications can be text, graphic, or a combination of both to send your users content that they may be interested in. Personalized push notification is much better than unsolicited messages since they are aimed solely at the particular user and likely to be of interest to them.
9. User Feedback and Updates
While you are going to make the perfect app according to your knowledge and research but remember you need to get feedback about your app from the end-users. If your users are happy with your app then it is good but still, you need to get things better so every user can enjoy it. User feedback is a better way to understand what your users want in the app or what to remove from the existing one.
Once you got user feedback, you can sort out how to make your app more relevant and helpful to the end-users. You need to send periodic security updates for your app so the users feel secure while using it. Updates keep your app fresh and give the user more of what they want.
I tried to cover everything that needs to make a great app but if you think there might be any other thing you can let me know through the comment box.
If you are looking for an app development company to help you regarding your new app for android, iOS and Windows then you can contact my company AppZoro Technologies. It is an Atlanta-based software development company that primarily focuses on mobile app development, web development, UI/UX design, etc. AppZoro is one of the best IT firms in Atlanta and awarded many times by top tech giants like Clutch, GoodFirms, UpCity, and more.