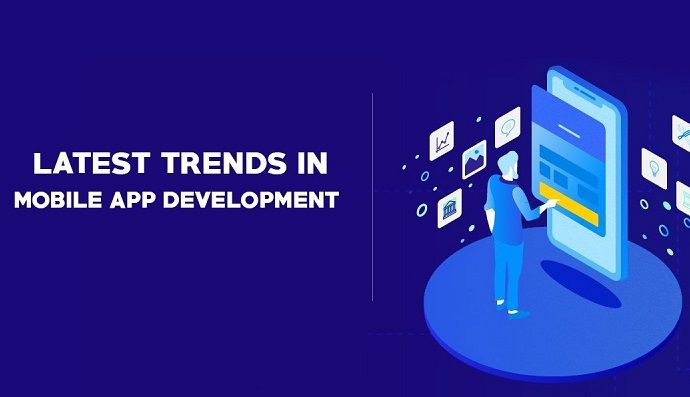 Modern mobile app development trends
We are well into 2021, and it is high time to take stock of the trends that have come and gone. The market for mobile applications is getting bigger day by day. According to Gartner's research, there will be more than 260 billion mobile app downloads in 2016, compared to 180 billion in 2015. The market is supersaturated and really competitive. But there is still a high demand for fine solutions, though.
Well, We are here with some latest mobile app development trends for the year 2021, Read this article and know the details:
1. More IoT apps
The first and foremost trend in mobile app development will be the IoT we hope. The IoT industry is expanding rapidly and will connect more than 4 billion people, with an opportunity for US$4 trillion revenue by 2020. It will affect a major shift both in hardware and software connected devices.
The core idea behind this trend is not just collecting information, but also provide an information analysis users can rely on while making decisions.
2. Android before iOS
Android has all chances to become a priority platform for mobile applications this year as usual. Already now Google Play has twice more downloads than iOS App Store. (To be fair we should notice that iOS apps bring more revenue than Android.)
The main reason for this tendency is the growing markets of India, China, and Latin America, where smartphones that run on Android prevail. Another significant factor is the evolution of the Android ecosystem itself.
In any case, the final choice is dictated by the business objectives of each particular project.
3. More UX, less art
The success of a mobile app is defined by the thoughtful user experience, and 2021 won't change the situation. A diffused background with a well-marked and highlighted call-to-action button is a must today.
In this way, app owners can help users navigate through the app to the target action. The art should bring a minimum distraction.
Graphic designers and artists will develop UX into an art form. So take a closer look at grid-based interfaces, parallax, split-screens, and micro-interactions to gain traction.
4. Security is more important than ever before
Surprisingly, a vast amount of users still don't take the security issue seriously enough. But it absolutely does not mean that app developers should do the same. With the growing development of mobile purchasing and a rapidly expanded amount of other users' private data, security is a number one priority.
Smartphones have plenty of options for user verification like face recognition through inbuilt cameras, voice recognition, fingerprints, SMS codes, and phone call verification. The whole app security architecture should be carefully checked and improved.
5. Cross-platform apps
Cross-platform apps gain more attention and this becomes another trend that shapes the nearest future. App development customers want to get their apps in the short term and at a reasonable price, and frameworks like AngularJS or Cordova are perfect for that.
Another argument for this trend is an increasing number of devices per person. All apps should look nice, run smoothly, and show excellent performance while connecting to each other.
The takeaway
As a bonus, here are some more trends we all should look out for:
Space-saving features that will help to solve the problem with constant lack of space;
Interactive push notifications can bring interaction with app users to a new level of communication;
Virtual Reality is a bit raw at the moment, but the interest in this area is definitely huge;
chatbots are already here to take over the care of answering users' questions and providing relevant content.
To sum up all the above, we should say that the opportunities for a mobile app market are going to reach more than US$77 billion during the year. So it is worth trying even if your idea is in a highly competitive niche.
As one of the best mobile app development companies in Atlanta, We at AppZoro Technologies is always here to serve you the best technology solutions with world-class mobile applications at the best price.
Let's hear what our previous customers say about AppZoro Technologies.
Customer Reviews about AppZoro at Clutch