01

Defining the Problems

As we discuss the requirements of the project Judicial Innovation, we have to develop web-based custom software that can emulate a courtroom setting. As it was a new area of working for us, our team have to research hard to meet the desired requirements. For more than 25 years, the Judicial Innovations team has been providing payments solutions to governmental and private entities. To enhance their product offering they created a set of free cloud-based tools for Online Traffic Court Resolution and Probation Management that allow running governmental or private entities more efficiently. Judicial Innovation is a web application that offers an Online Case Resolution platform as one of the many innovative ways the court currently provides online court services for those who are unable to attend court for any reason.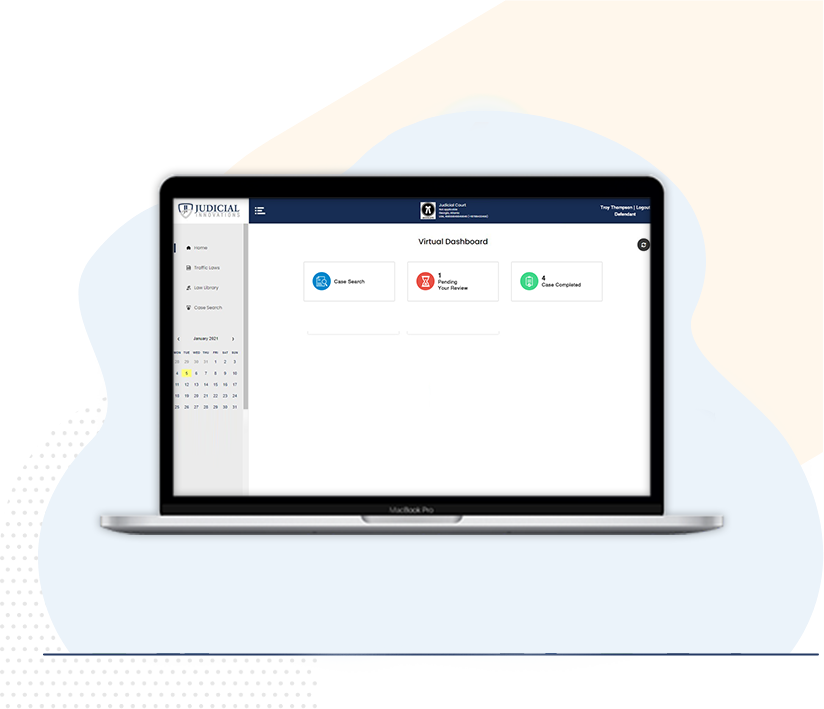 02

Plan & Solutions

By learning about the client's industry and taking an iterative development approach, we have created fully functional, well-received custom software for Judicial Innovations. We brought the client to a very competitive level and have adapted well to internal processes and work hours. The web application is basically launched to promote online traffic resolution systems to avoid the pendency of court administration. There are specific user bases for the application i.e defendants, solicitors, Judge, Clerk, and other court officials for a court.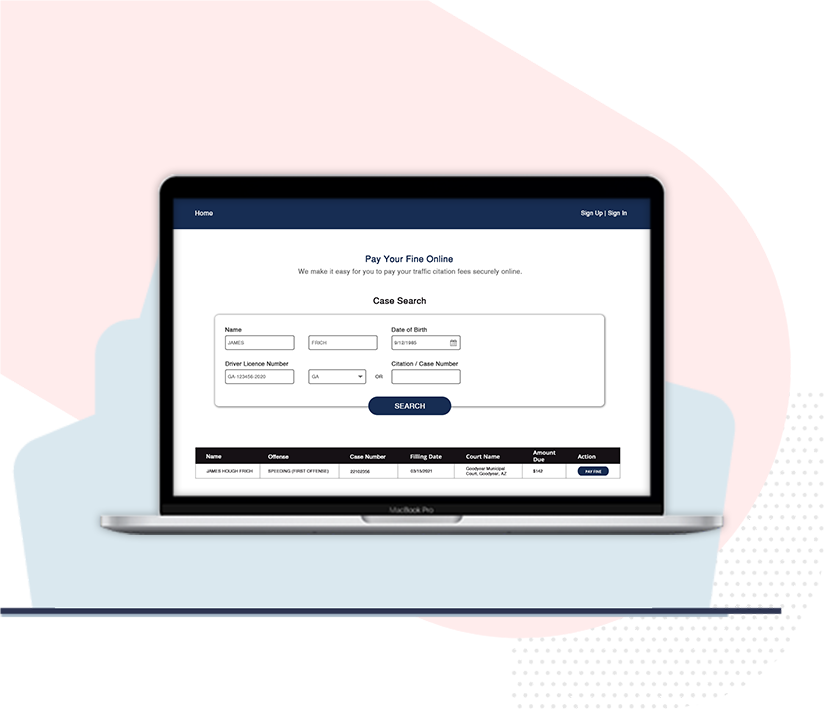 03

Key Chellanges

The main challenge was to understand the whole working concept of the Judicial system. Our team always does the R&D for the business model before creating the solution so we can create scalable, high-quality solutions for the businesses. Basically, the Judicial Innovation platform provides a defendant to directly pay for their citation or create a request for review to handle the case online as an alternative to physically coming to the Courthouse. Additionally, It allows a court clerk to review day-to-day cases and generate multiple reports including Case Status Report, Case Transactions Report, etc. A clerk can also add citations into the system, create zoom meetings, pay for citations by cash or card, etc.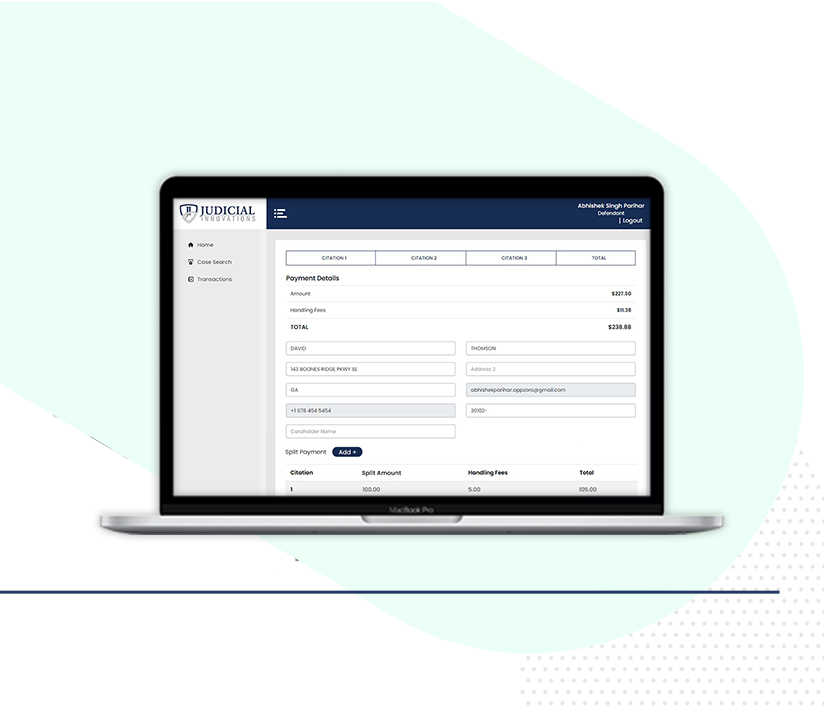 04

Technology Stack

Type: Custom Web App
Design Tools
XD Illustrator
Zeplin
Adobe Photoshop
Figma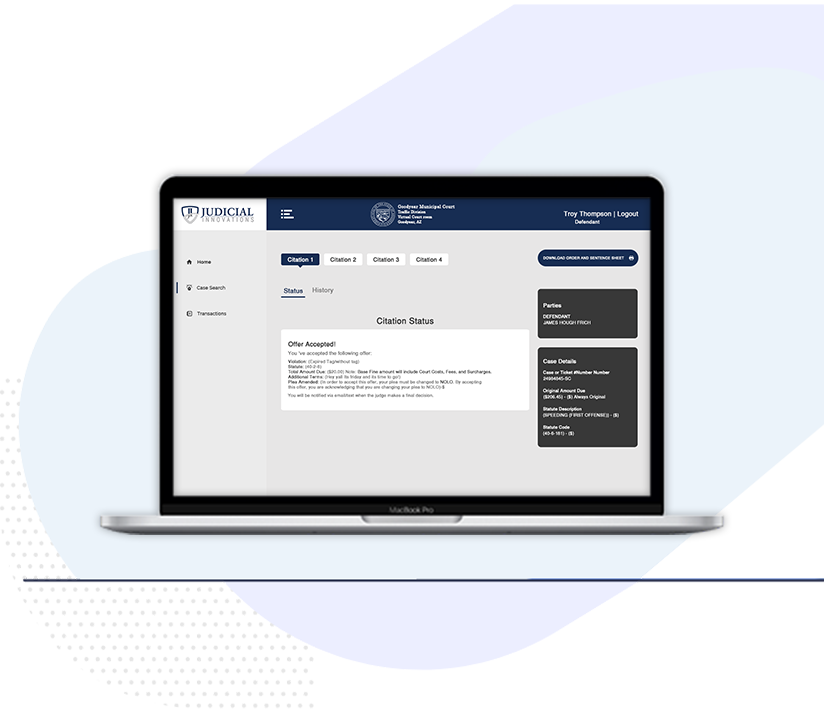 05

Delivery & Launch

We began working on Judicial Innovations in May 2020. Currently, The Judicial Innovations application is delivered and running on a live server. However, we are working with several upgraded features on this web application.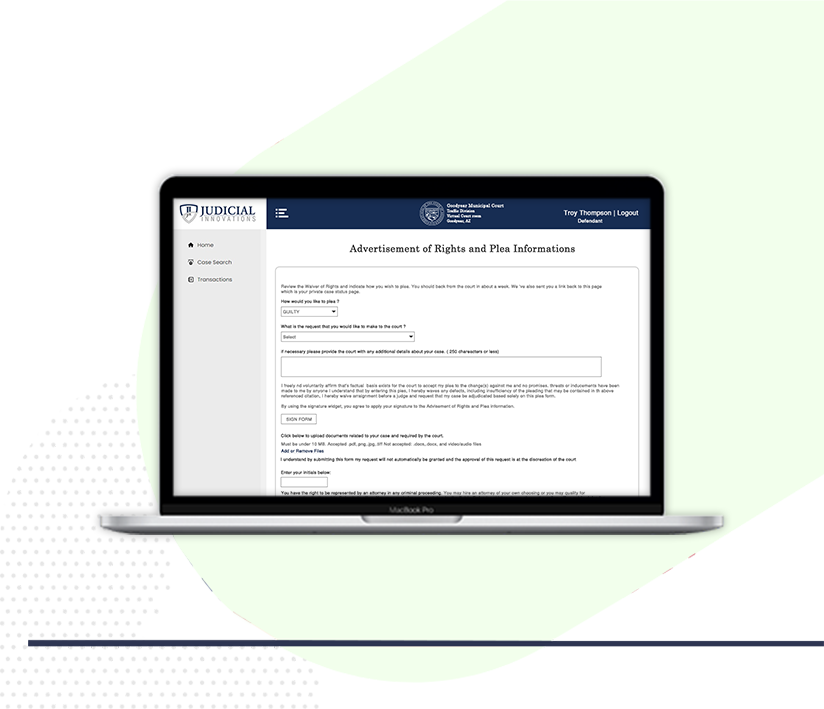 "There's never been a language barrier or an issue with our difference in time zones. Their team has been really great."
Mario Gonzale - VP Operations, Judicial Innovations
We Follow Step by Step Process
Discover

Problem Breakdown, Content Strategy

UI/UX Design

Use Design Concepts, Cases and Wireframes

Development

Coding, Processing, Implementation

Testing

Quality Checks, Approvals

Delivery

Testing Approvals, Launch, Support