01

The Communication

Sara Hospitality provides furniture solutions to the hospitality industry in the USA. They need a website for their business to cover the online market possibilities. They connect with us with their initial idea of website development. For us, the first step was to understand the project requirements of the client. We discussed and got a picture of the requirements. After 2-3 meetings, we created a timeline for the project according to the requirements. As hospitality industry was a new area of work for our team. Our team did thorough research to meet the client's desired requirements and then we shared the final idea of technology with them.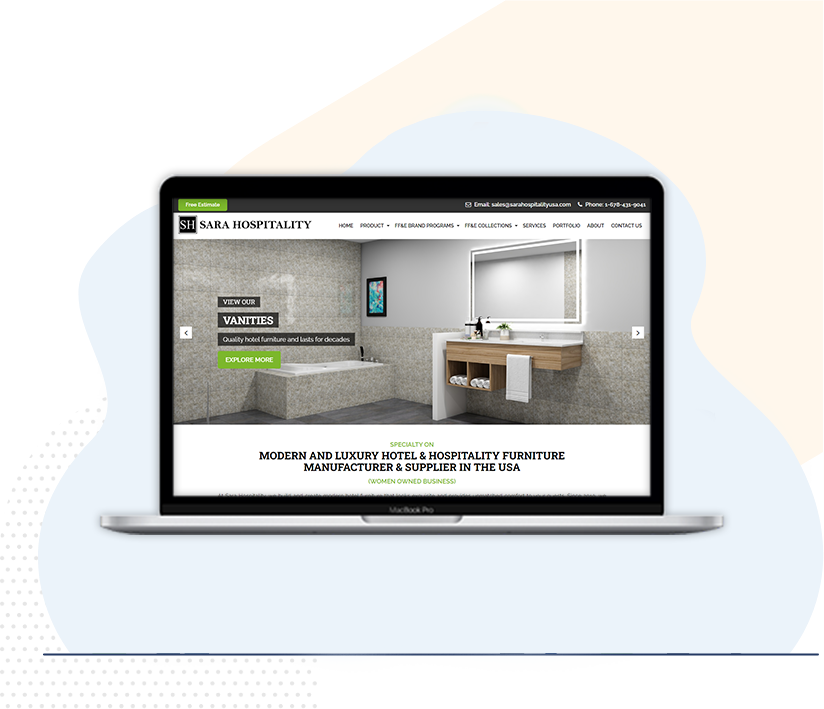 02

Client Requirements

Sara Hospitality has a wide range of products not only furniture they also deal in FF&Es. They wanted to showcase their products in respective categories so that users could easily navigate and find what they were looking for. Sara Hospitality provides custom furniture solutions to hotels and restaurants, so they want good call-to-action buttons on their website so that clients can easily contact them for custom products and services. They wanted a 100% mobile-optimized and SEO-friendly website so the website gain good popularity online once they launched it. As a development firm, AppZoro's project management experts noted down their detailed requirements.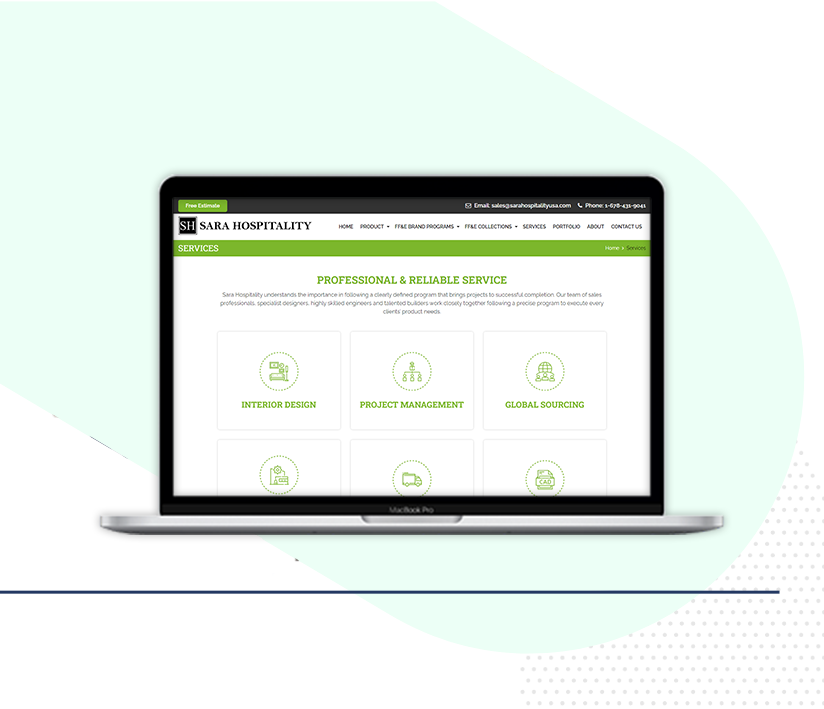 03

Key Chellanges

As the Hospitality Industry was a new endeavor for our team, we conducted thorough research on the business model and the target audience. We invested significant time to develop scalable, high-quality solutions. The client's priority was a user-friendly website with easy navigation, and we successfully delivered on that focus.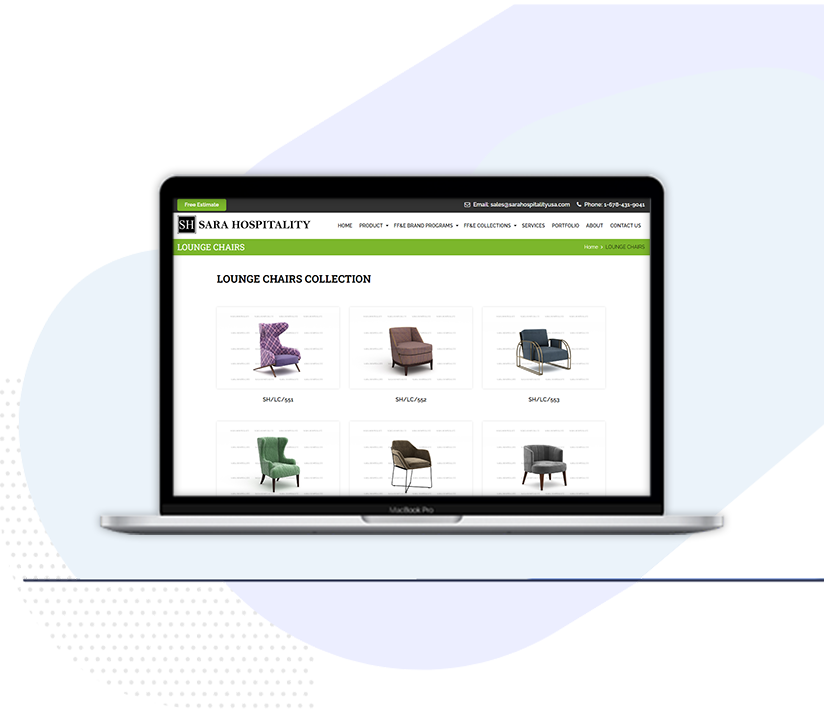 04

Technology Stack

Type: Custom Website Application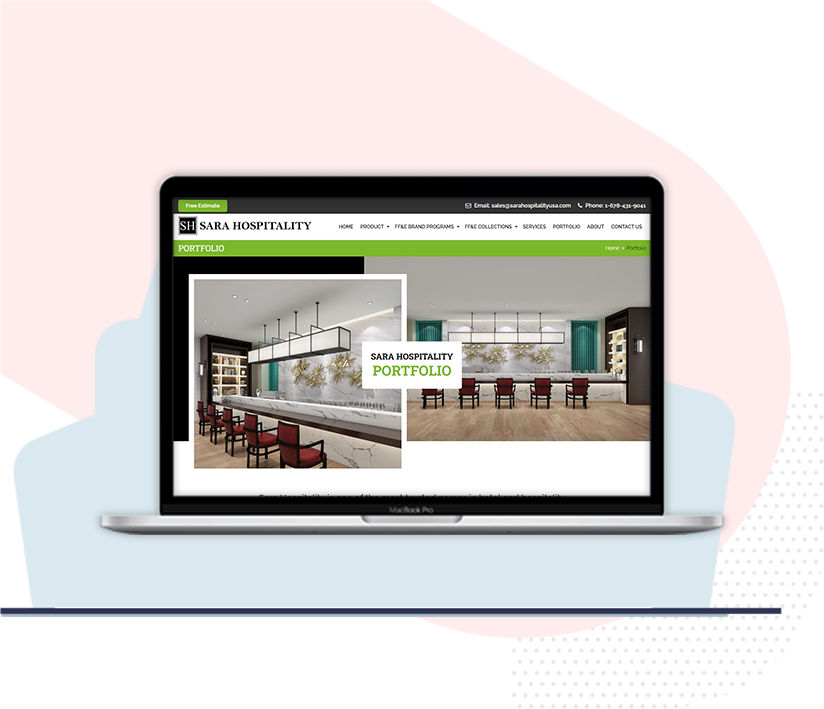 05

Delivery & Launch

We commenced Sara's project in November 2016 and successfully delivered it by February 2017, meeting all client requirements and the agreed-upon timeline. Additionally, we provided them with six months of complimentary technical support.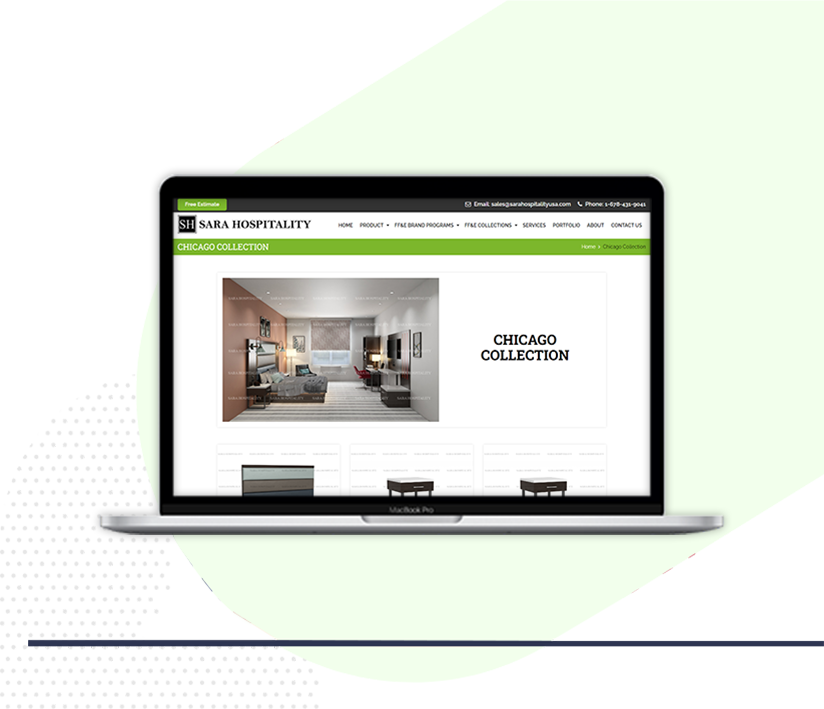 We Follow Step by Step Process
Discover

Problem Breakdown, Content Strategy

UI/UX Design

Use Design Concepts, Cases and Wireframes

Development

Coding, Processing, Implementation

Testing

Quality Checks, Approvals

Delivery

Testing Approvals, Launch, Support