01

Defining the Problems

Truck your way team was working in managing the services related to building materials suppliers. So they observed that something is lagging the business and found some major areas of concern that need to be updated. Their app have over 500,000 lines of code. When they come to AppZoro. They had a hybrid app, meaning the code was for both Android and iOS devices. It's difficult to keep updated information on the availability of materials, availability of service providers. Consumers used to worry after spending hours calling and money.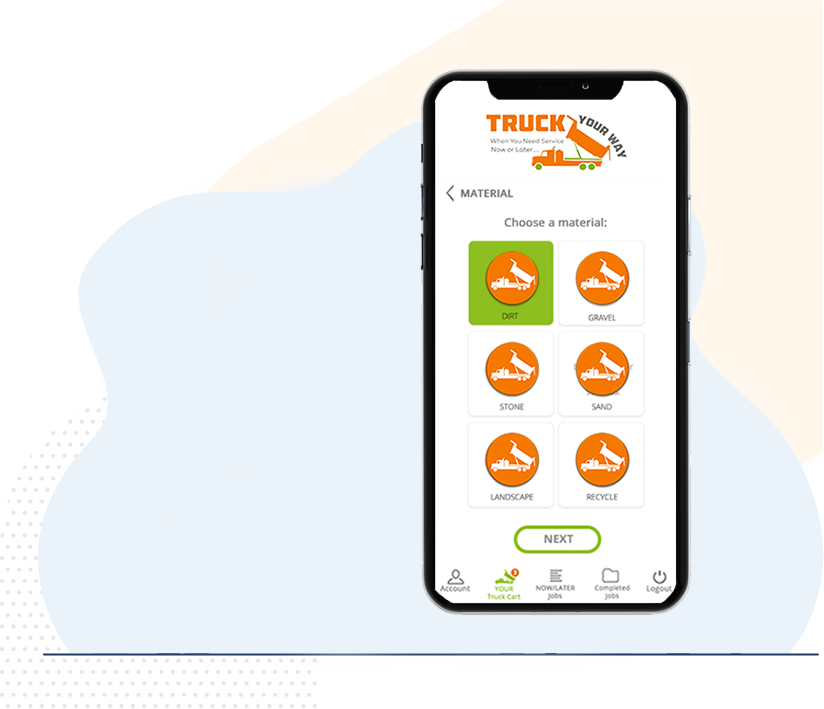 02

Plan & Solutions

Truck your way team comes to us with their ideas. Our team experts took the full understanding of their vision. We helped them in understanding the technical details of the project requirements. We developed a digital solution to grow their business & communicate the same to their team.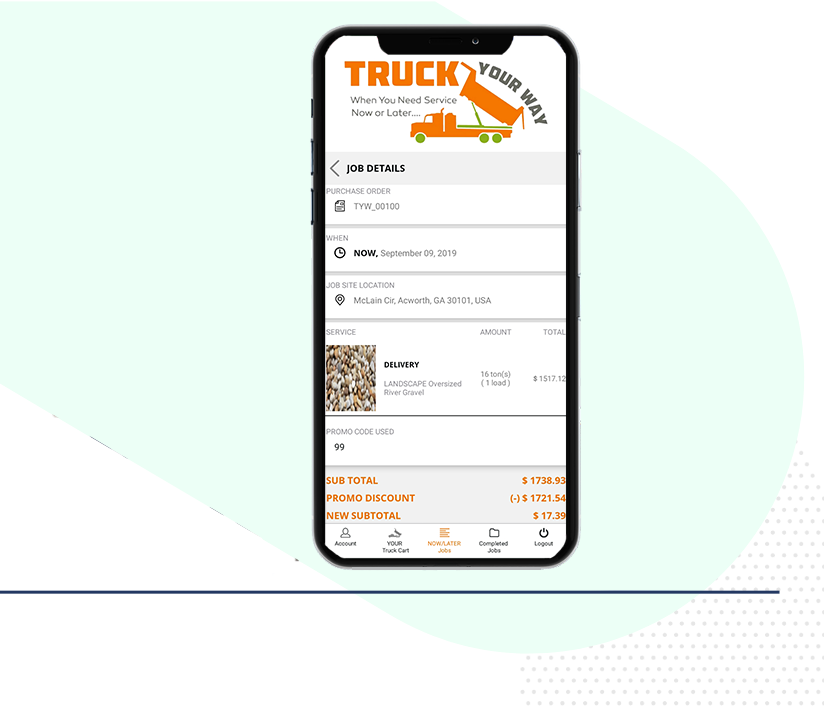 03

Key Chellanges

Truck your way allows users to deliver and hauling multiple building materials. The complete system requires the availability of material, selection of specific service providers, distance calculations, tracking maps, and navigation with the uploading of data and multiple images to the database. Our team developed a system that keeps synchronizing between both the platforms of the app. We provided an easy-to-use interface for users and other database features. We develop our projects without templates, from the ground up, this helps us create a positive seamless experience for the users.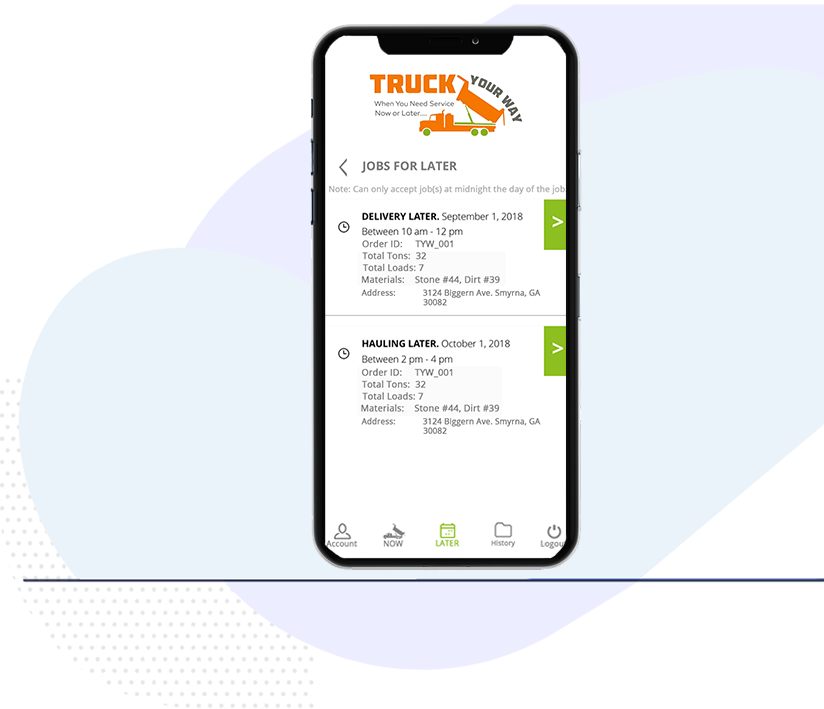 04

Technology Stack

Truck your way is developed for both Android and iOS. Truck your way is a custom mobile app created by using the latest technologies. App Type: Native
Platform
Android studio
Xcode
Visual Studio
Design Tools
XD Illustrator
Zeplin
Photoshop
Figma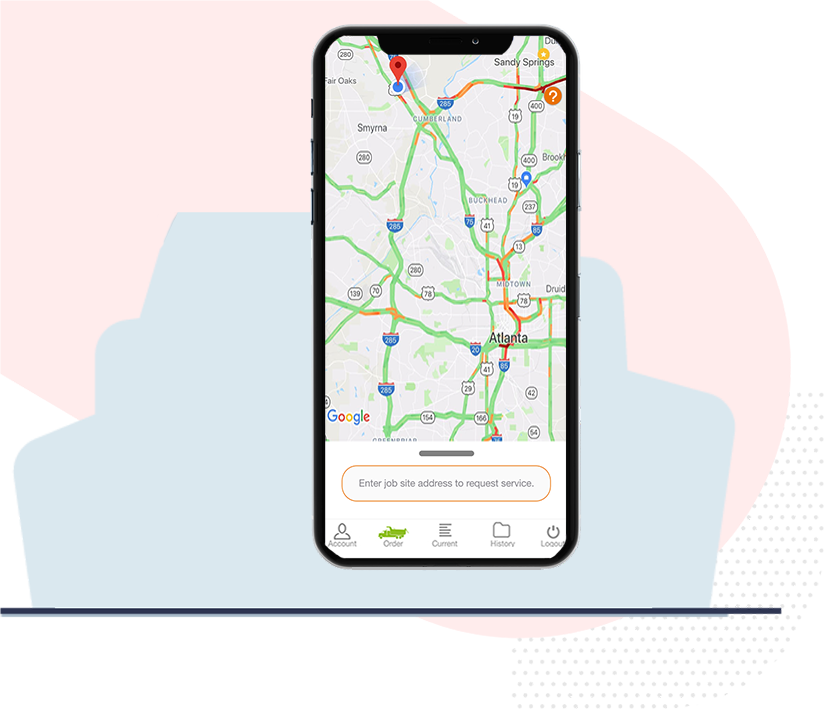 05

Delivery & Launch

We launched the project on June 20 before the project deadlines. The app is currently used by consumers and service providers for their building construction materials requirements in Georgia. We will soon be releasing an upgraded version that will allow consumers to schedule a later job service. Through this system, we are proud to be a continuing part of Truck Your Way.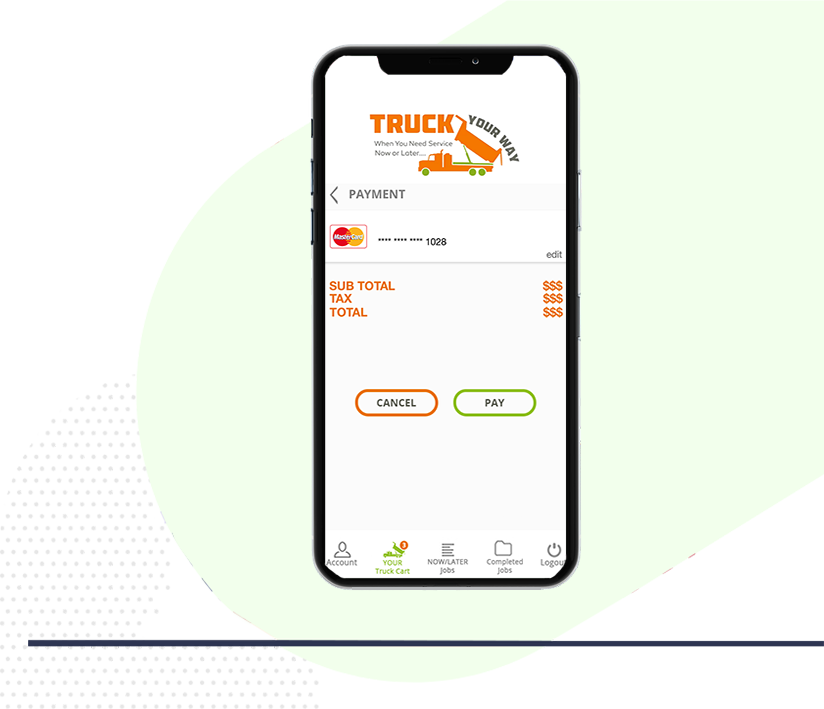 "A company looking to build an app is going to find a fair price and a good partnership with AppZoro."
Leann Steinberg - Founder Truck Your Way
We Follow Step by Step Process
Discover

Problem Breakdown, Content Strategy

UI/UX Design

Use Design Concepts, Cases and Wireframes

Development

Coding, Processing, Implementation

Testing

Quality Checks, Approvals

Delivery

Testing Approvals, Launch, Support