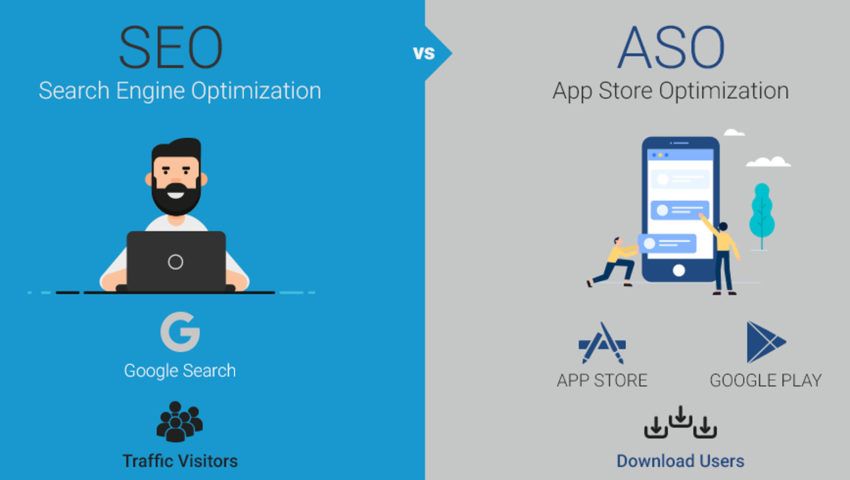 What is App Store Optimization?
Basically, App Store Optimization is the way to promote your apps and meet your apps into the app store to achieve the top position. It is also known as ASO in short form. App Store Marketing and Mobile App SEO are the other popular names of App Store Optimization.
In the ASO process, we optimizing mobile apps so our app can rank higher in an app store's search results. Remember the higher your app ranks in search results, the more possibilities to get the visibility and app download increase.
Here are some of the basic tactic I sketch here to help your app promotion process:
8 Basic Tips and Best Practices for ASO
1) Understand your customer and your competition like—
a) Customer native language
b) Why anyone can download and use your apps
c) Extra advantages with others
d) Competitors keywords analysis
2) Choose the easy to remember name of the app
3) Optimize keywords in your title and headings
4)Research the right keywords for your audience and Maximize them
a) The App Store
App store gave you 100 character keywords field to describe yourself with the help of keywords
b) Google Play
Here you have approx. 4000 character space to describe yourself.
5) Create a compelling title and description
Add your full description for your app to understanding your visitor and search engine also to use proper keywords in your title and description.
6)Stand out with a unique icon
Uniqueness is the most important factor to show you different from others so your icon should be unique.
7) Include screenshots and videos
We should use screenshots and video to easily understating your apps to visitors. They helped to increase the number of downloads.
8) Update frequently and drive traffic to your app page
Mobile app updated frequently according to user feedback.
If you are looking for a company that provides ASO services and other app development and design services, you can contact to AppZoro technologies team. Our expert team has great experience in the field and can help your business to reach the marketing targets.