01

About the App

The GetSound® Mobile Animal Telehealth Solution connects Horse & Livestock Owners with Veterinarians, Farriers, Production Managers, Field Representatives, and other Non-Vet Professionals by equipping all members with innovative image and video evaluation tools. Assessments can be performed instantly and without restrictions imposed by time, distance and money.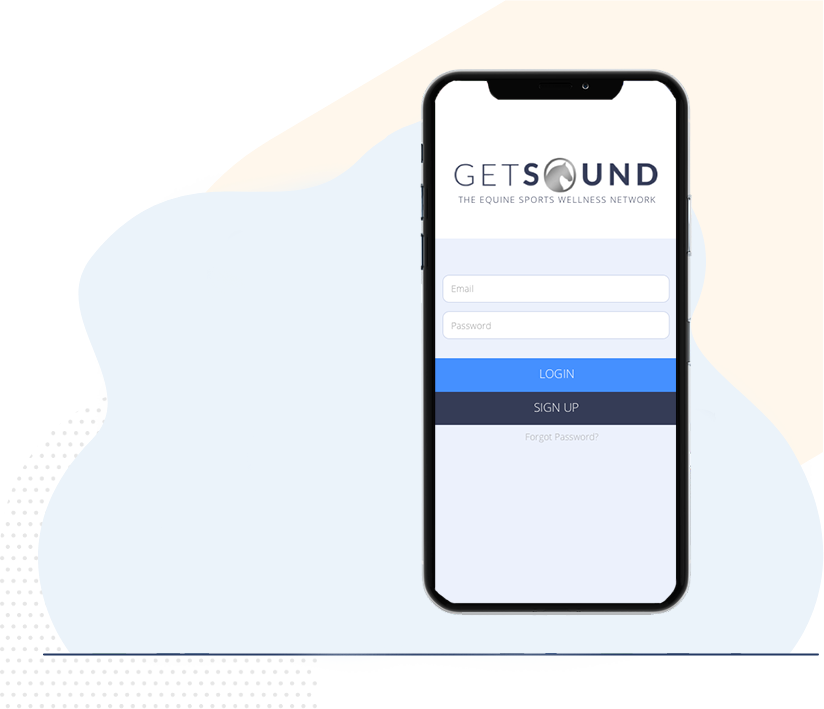 02

The Users

The app is basically professional veterinarians, farriers, livestock owners, and other non-vet professionals. Anyone can request consultations from professionals. The professional team can access your livestock on a regular basis and keep small problems from becoming big.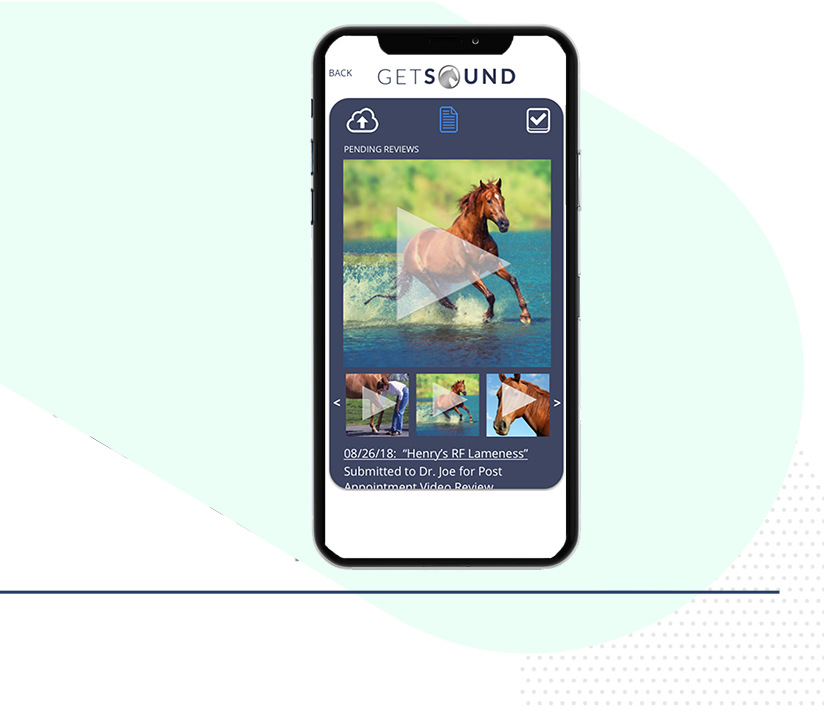 03

The Features

By applying innovative technology in the video review, we give animal owners the digital tools needed to proactively manage their animal's health and performance... without having to make a veterinary appointment. Recognize Problems Instantly: Get direct guidance from your vet without an appointment. • Upload Videos on the Run. Submit your consultation from anywhere at any time. • Choose From our Array of Services. Pick a review that is custom-fit to your needs. • Receive Professional Commentaries. Your reports will highlight pertinent findings and always be handy. • Get the Right Answer. We provide your vet with global access to equine specialists in all fields of practice. At the same time, we provide veterinarians with everything they need to practice extraordinary telemedicine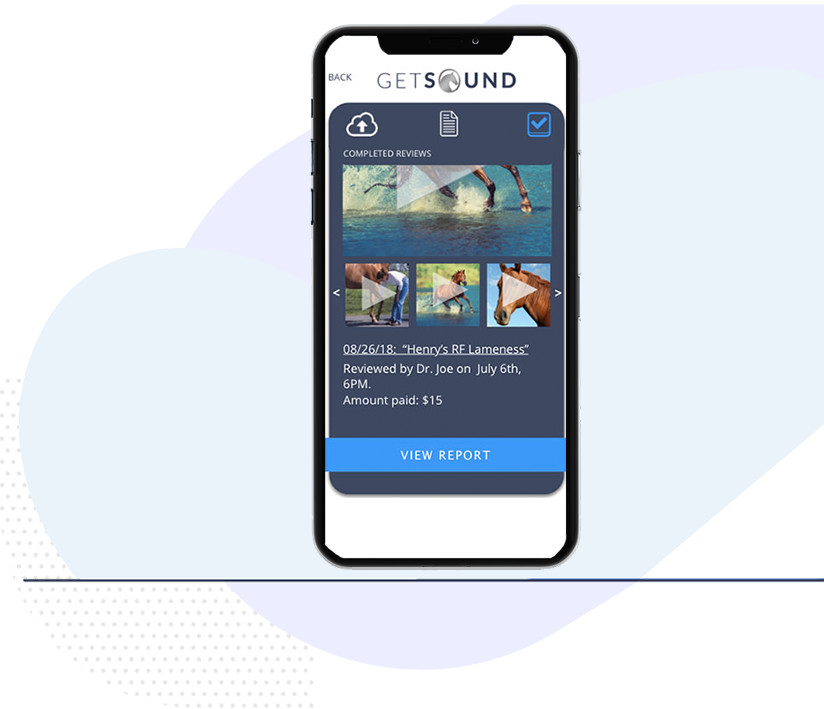 04

Technology Stack

App type: Native
Design Tools
XD
Illustrator
Zeplin
Photoshop
Figma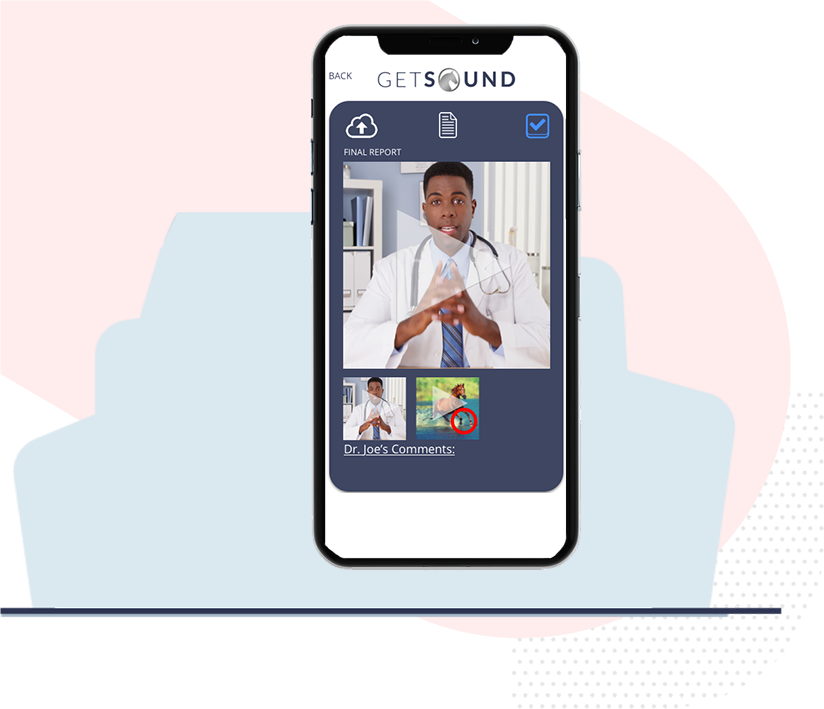 05

Delivery & Launch

The app was launched in JUNE 2020, to the Play store & App Store. GET SOUND follows VCPR Compliance. They are committed to the ethical and legal practice of veterinary telehealth.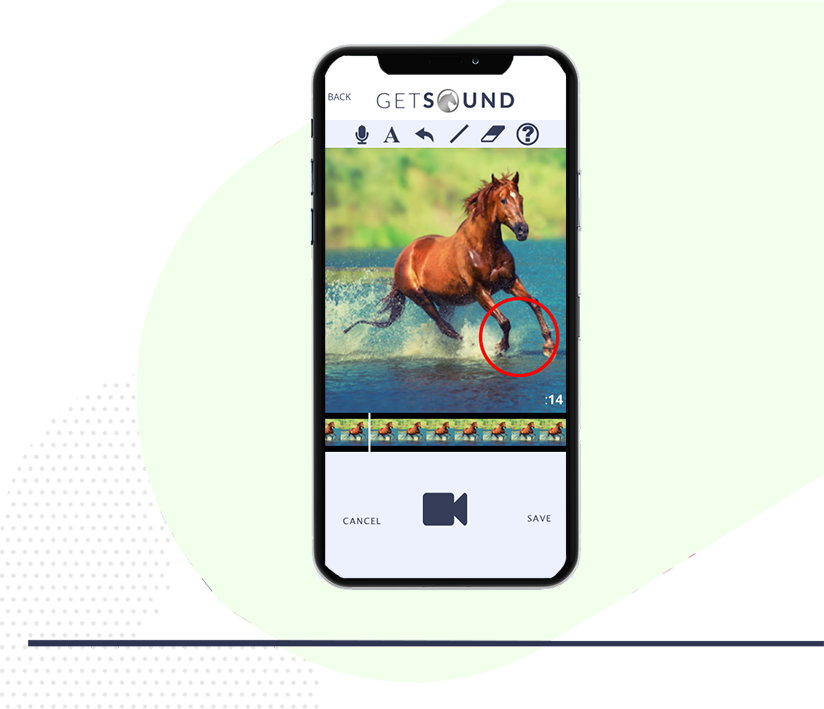 We Follow Step by Step Process
Discover

Problem Breakdown, Content Strategy

UI/UX Design

Use Design Concepts, Cases and Wireframes

Development

Coding, Processing, Implementation

Testing

Quality Checks, Approvals

Delivery

Testing Approvals, Launch, Support